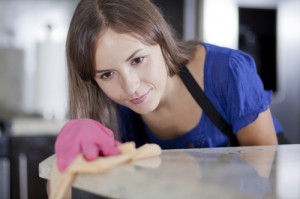 We can provide you the best cleaning solutions at decent prices, here in London. Your needs will be completely satisfied; you only need to book a service. Who are we? We are dedicated cleaners with many years of experience in the cleaning industry. Our company is devoted to moving out cleaning. Our mission is to help tenants across the city put their rented apartments in tiptop condition before they leave.
Oftentimes people are faced with various tenancy problems which increases the risk of ruining their relationship with the landlord. Luckily, we are here to help. With our services all the risks are reduced to minimum. We employ a number of techniques which we know will work best in every cleaning situation. This way we ensure that our customers are happy with the service they received. What's even better, landlords are satisfied with the results as well.
More about our services. We offer:
Dedicated teams
Excellent customer reviews
48-hour guarantee provided
Fully equipment
So what exactly is moving out cleaning? This is, as it name implies, cleaning intended for end of tenancy. In other words, such a service is performed when a tenant decides to leave the place where they live because they want to live in another apartment or because their contract has expired. The reason why people would want to book moving out cleaning is because most of the time landlords refuse to give the deposit back to the tenant if no such cleaning is performed at all. What this service includes is a thorough clean of the property.
More of our services: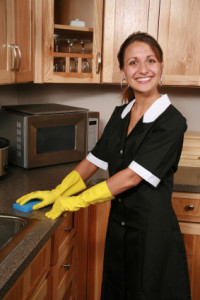 Here at our company you will find nice customer support and attitude, first-class performance, individual attention and competitive prices. We try to fulfill every customer's needs. When we are in the property, we advise you to stay away and let us do our jobs. We can assure you we have the proper knowledge and all that it takes to be a professional cleaner.
Our crews are skilled and experienced. Their abilities have been thoroughly tested before employment. Each representative of our staff receives a good training that improves their skills and helps them get acquainted with the company's ways to deal with dirt and grime. Our cleaning equipment includes all the latest and safest materials, products and tools. In a word, we have everything we need to perform an efficient, first-rate clean.
The best part about our moving out cleaning services is that we provide a guarantee. It usually expires within 48 hours of the cleaning. This means that if our cleaners have missed to clean a particular area of the rented house or apartment, you can demand a re-clean within 48 hours. Our cleaning operatives will revisit your place and finish the task they started without additional charges.
We also have a call center. Our customers are very important for us, thus we have live customer support available nonstop for each one of you who needs some answers. We can give you more details about our cleaning programs and even recommend you a service. You can arrange a clean on the phone. We strongly recommend you contact us.