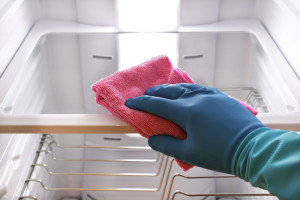 Fridge is an essential and indispensable commodity which ensures the good and long- lasting quality of your food. It is probably the most visited place in everyone's home because whenever we feel the hunger we simply open it and pick up a meal.
However during the whole process we simply forget one very important detail. The fridge should be also regularly cleaned in order to work properly and to have a welcoming and tidy appearance. It is more than normal that when leaving all kinds of meals and drinks there, stains and dirt appear, often contributed by unpleasant smells .
To offer you a professional approach for cleaning your fridge we introduce you our respected company which provides a variety of cleaning services in London. If you choose our company you can be absolutely assured of the following things:
Our team will perform the service in an immediate and most effective way
We use specific methods and techniques which are harmless for the surface of the fridge
We will remove carefully all the food form the fridge and isolate it in specific protective cool bags
You do not need to make a preliminary turn off of the fridge
The cleaning products that we use are absolutely safe and won't damage the surface of the fridge in any way
Additional cleaning services: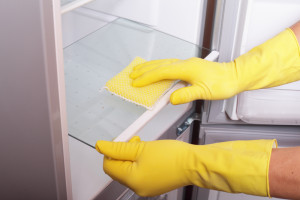 The competent and experienced team of workers will perform the fridge cleaning with the appropriate delicacy and in the same time the procedure won't take more than 3 or 4 hours. Even more nasty stains which you consider difficult to remove will no longer bother you thanks to the innovative techniques and methods that our team uses. We will come at time which is most convenient for our clients thanks to the fact that we work even at the weekends in order to meet every customers needs.
If you are still wondering why to choose our services here are several reasons which a more than enough to trust us without hesitation:
We offer exclusively reasonable prices for our customers
We guarantee a full satisfaction considering the final results
You don't need to remove any parts from the inside of the fridge as we will do this instead of you
For hard-to-clean areas we use specific methods which have proven to be most effective
The detergents that we use are almost chemically free which makes them harmless for the air and for the nature as a whole
We advise you not to postpone fridge cleaning in your home because this may lead to some complications with the proper functioning of the fridge. For example when the ice in the fridge is too much, it consumes more energy which is not preferable. Another reason why to contact our team immediately is connected with hygiene issues. By this we mean that the nasty stains and dirt can cause a real damage to your health if they are not removed on time.