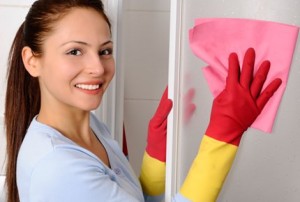 Perfect hygiene at home is extremely important for the health and conform of your whole family. However, these days life is so dynamic, that very often we don't really have the time to take care of all our responsibilities, so we neglect certain things that stay lower on our lists of priorities. Luckily, to provide your home with ideal cleanness, it doesn't necessarily have to be your responsibility to clean it and maintain it. You can always hire expert help and have your house cleaned thoroughly, professionally and more quickly that you could.
We are an experienced cleaning company, located in London. We have been on the market for many years, offering our excellent cleaning services and pleasing the needs for ideal and clean homes of our customers. We always make sure we satisfy them with our work and make them fall in love with the results. What we aim for is customer satisfaction and we have always been very successful in achieving this goal of ours. We care about quality a lot and we believe that using quality cleaning services doesn't have to be considered a luxury. That is why our prices are low and affordable for everyone, while our services are super professional. We have a team of well-trained and very motivated maids who can make your house look like new. They have all of the right skills to clean quickly and reach super effective results that can meet every demand and even exceed your high expectations. We employ only the best devoted cleaners, and to make sure they really are, we go thorough a detailed background check and choose the most perfect ones among all. They can clean your house on a regular or one off basis. You can also choose between daily, weekly or monthly cleaning – it's up to you. We will provide you with the exact service you need and allow you to enjoy a perfectly hygienic home.
We also provide: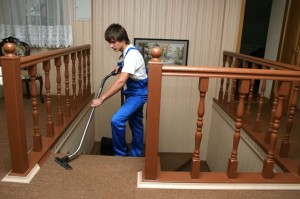 Our expert cleaners will take care of every single detail in your house, paying attention to high-access spots that often remain untouched. We use biodegradable detergents that are absolutely safe for both your health and the environment. Our services include:
Sweeping and mopping of floors
Vacuuming and washing of carpets and rugs
Cleaning of windows
Sanitising of bathrooms and toilets
Washing dishes
Emptying trash bins and throwing out garbage
Making of beds
Dusting
Cleaning of white goods (outside and inside)
Cleaning of furniture and upholstery
Detailed cleaning (skirting boards, picture frames, window frames, shades and light switches)
Thorough cleaning of high-access spots (under the fridge, inside cupboards, behind furniture)
Cleaning of electronic devices
Having your entire house perfectly cleaned is not impossible if you use professional house cleaning services. We work seven days a week, including on bank holidays, so call us whenever it's convenient for you and we'll come to clean your home. Our call centre is available every day for you to ask questions or find help on choosing the right service for you. Call us now.