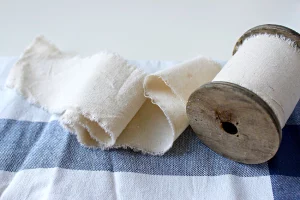 Cotton is made of plant fibres and is used for clothes, bed linens, tablecloths, and a number of fabrics we use in our everyday life. Fabrics made of cotton are breathable, soft, and comfortable. While cotton blends require a bit less maintenance, 100% cotton textiles will need a bit more to stay in good shape over the years.
Cotton clothing can be washed in the washing machine or by hand. Even though the fabric can withstand high temperatures, try to avoid them to prevent the fading of the colours. What is more, frequent washing at high temperatures will cause shrinkage and wrinkling.
In this article, we will talk about things you can do to properly take care of your cotton garments and make sure they look good even.
The cleaning and maintaining methods we mention below are suitable for 100% cotton fabrics, as well as for cotton blends. Before attempting anything, check the fabric care label for any specific requirements and follow all instructions to avoid damage to the fabric and make sure you achieve the best results possible.
Continue reading "Maintenance, cleaning, and drying of cotton fabrics"